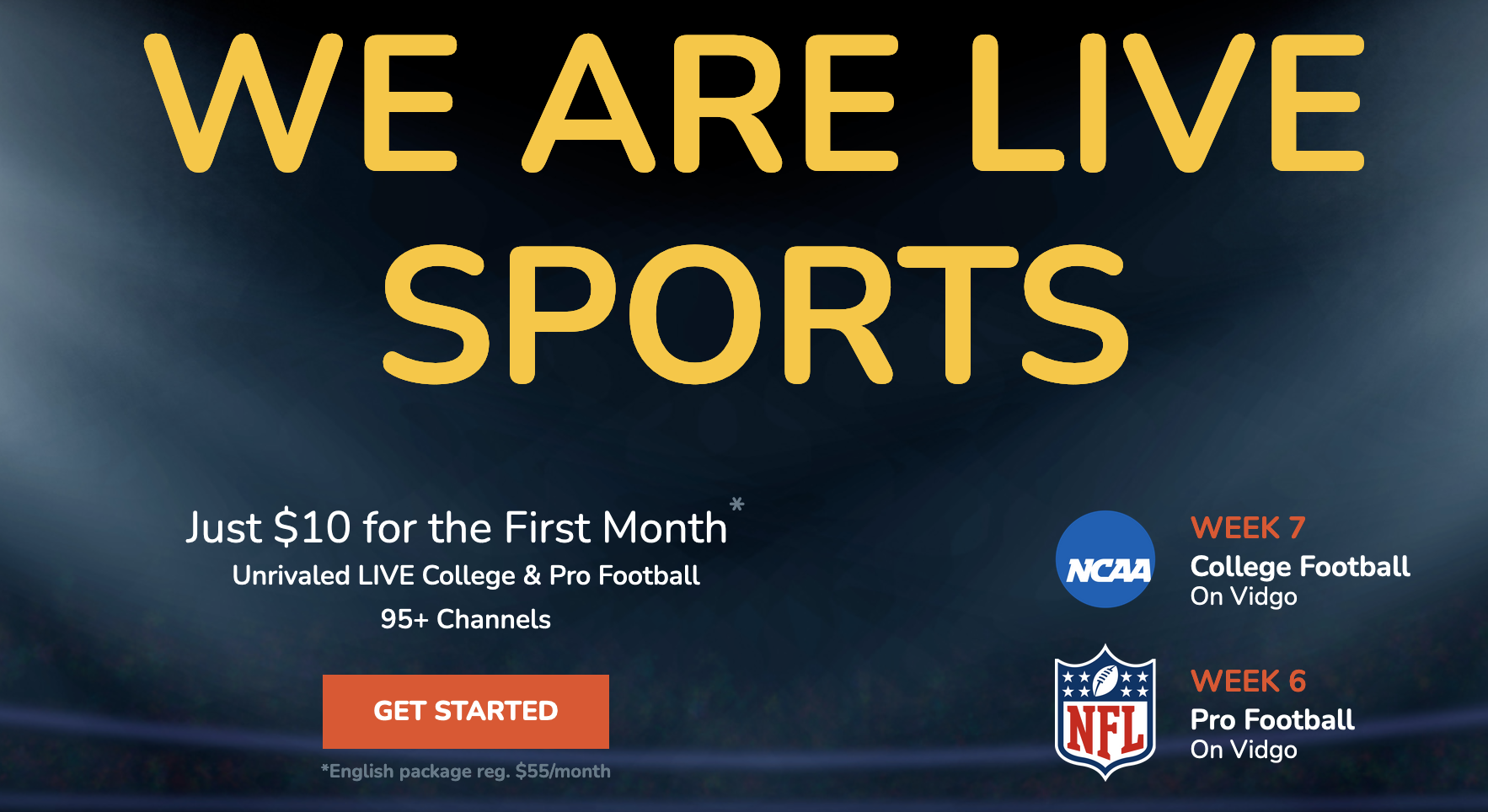 The Vidgo Roku app is currently the cheapest and most effective way to stream live sports on Roku.
It includes NFL Redzone, NFL channel and NCAA streaming options. That's about $20 cheaper than similar packages on Sling, Fubo and Hulu+. It's also a great cable replacement!
Try it out and let us know what you think…
Step One – Claim your first week free using the Claim Offer link below.
Step Two – Download the Vidgo Roku App and install
Step Three – Link your registration and start streaming.